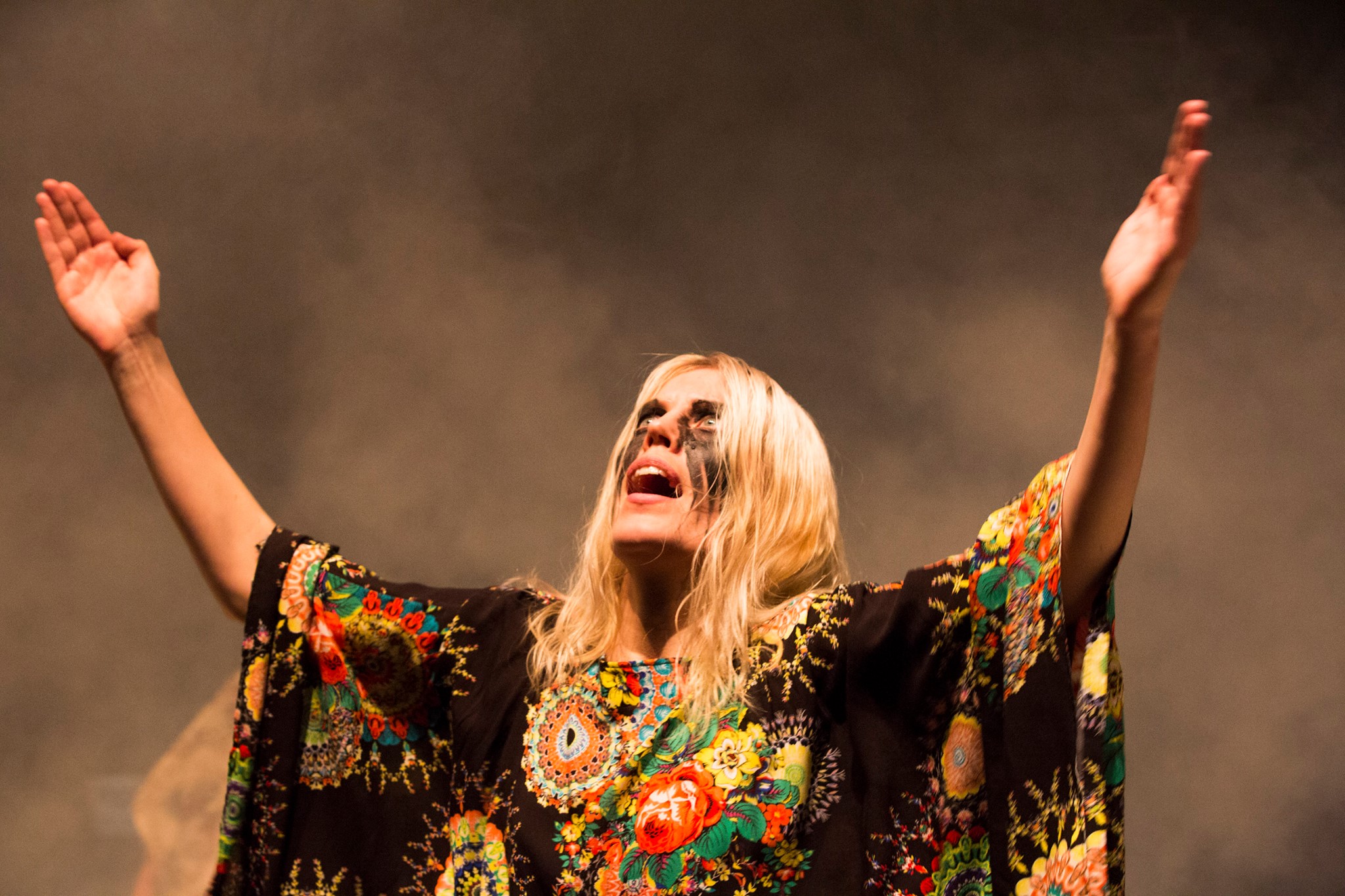 by Ultimate Dancer / Louise Ahl
The new solo performance YAYAYA AYAYAY is a choreographic and multi-sensory journey into the complex nature of both emotional and physical darkness. In 2015, Louise went into a darkness retreat for five days – a purpose-built room isolated from all light and sound. Ceremonial darkness as a shamanic tool is a classical method for accessing vibrant unconscious and super-conscious states. The experience was deeply transformative; at times hallucinogenic, emotionally moving, physically painful and has thoroughly inspired the creation of YAYAYA AYAYAY.
Choreography is generally understood to rely on the rules of time and space. YAYAYA AYAYAY will challenge and exhibit how our perceptions of time, space and choreography shift when in contact with sensory overload and deprivation. For Live Collision, Ultimate Dancer is presenting an active experiment with a local sound artist of this piece in development.
Developed with the support from: Dance Base (Edinburgh) and Movement Research (New York)
Place: Project Arts Centre, Cube
Date: Fri 02 Dec 2016
Time: 8.30pm (DOUBLE BILL #2 start time)
Tickets: €16/14
(this performance is part of DOUBLE BILL #2 with Live Concept Album (Recovery) both performances are included in the ticket price)
Live Collision DOUBLE BILL Bundle Deal | 2 DOUBLE BILLS of your choice €26/23 | Call Box Office at Project Arts Centre to Book 01 8819613

More about Louise Ahl
Louise Ahl is a Glasgow-based artist originally from Sweden, making experimental and choreographic performance work. Louise creates both solo and collaborative multi-art-form pieces. Her inspirations are rooted in shamanism, healing practices and existentialism. In 2010 Louise began making work with her performance persona Ultimate Dancer, who was born as a half-joke/half-critical/wholly-serious attempt to explode and lovingly re-manifest the art form of dance.
Her work is dedicated to pushing at the edges of choreography, performance and visual art, working away from narrative based performances, instead making ambitious and detailed thematic concepts for the work to exist in. The voice, light, sonics and text are all tools of contemporary choreography channeled through a responsive and collaborative practice.
Louise studied theatre in Sweden, Choreography in Berlin and received a First Class BA Choreography from Dartington College of Arts in 2010. Her work has been shown across the UK, Germany, France, Australia and the USA and has been supported through Creative Scotland, Arts Council England and the Swedish Arts Grants Committee.
Her work has been commissioned by Dance4 ('Intercourse'), Edinburgh Art Festival ('Edelweiss, Edelweiss…') and Tramway ('Holy Smoke'). Louise was a New Associated Artist at Yorkshire Dance in 2012 and a Tramway Associated Artist in 2015/16.
Image taken from HOLY SMOKE, photo credit: Julia Bauer