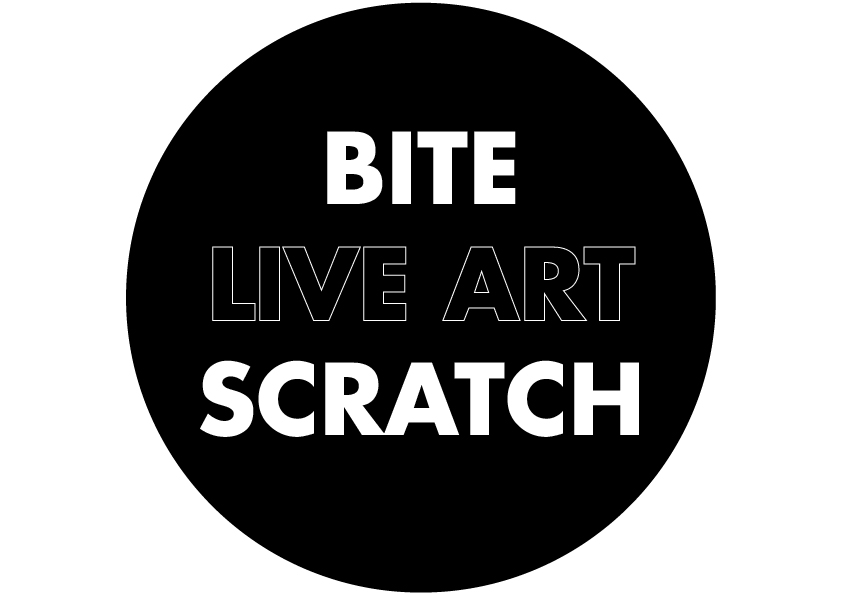 BITE SIZE // SCRATCH is a 'curated' fast and furious look at the current new blood / next generation artists who are making dynamic new work in Ireland. Irish artists and companies have limited opportunities to *Scratch live work, and Irish audiences have limited opportunities to engage in live processes ahead of final works. Therefore, Live Collision has curated a selection of companies to present as part of BITE SIZE // SCRATCH.
We are excited to see this work sit alongside the rich and varied programme of the festival which is a truly intergenerational programme of live work across disciplines. And a festival programme that evidences artists practice both before and after 'shows' happen. Live Collision audiences are critically engaged and we look forward to welcoming them to this new work.
Artists include: Seán Kennedy (maker of BOY) and MALAPROP a Dublin-based collective of emerging theatre makers. Winners of the 2015 Spirit of Fringe Award for LOVE+.
Place: Project Arts Centre, Cube
Date: Thurs 01 Dec 2016
Time: 9.30pm 
Tickets: €8
text

More about Scratch
Scratch was invented at Battersea Arts Centre 16 years ago. Scratch is a way for artists to share ideas and unfinished shows with audiences at an early stage and to get feedback. Battersea Arts Centre's Scratch events derive from a rich history of experimentation and audience collaboration.
In January 2000, then Artistic Director of BAC Tom Morris (now Artistic Director of Bristol Old Vic) and BAC Development Producer David Jubb (now Artistic Director of BAC) programmed and presented the first BAC Scratch Night.
From that, the principles of showing work to the public before it was finished and trying to find out how the work should grow from that experience became part of the general practice at BAC.
Live Collision's Festival Director, Lynnette Moran cut-her-teeth at BAC under the leadership of David Jubb (as Artistic Director). Becoming one of a new breed of 'Creative Producers', a term founded by Jubb, of which this small group of trainee's formed the first iteration of the role defining its meaning and establishing the role it would play in future art making. From this moment forward the priority of artists presenting work early in the pieces development, and audiences meeting that work with a critical role to play,  has been a vital part of the programme priorities of Live Collision.
Kazuko Hohki (Artist) was the person who aptly named this platform idea Scratch.