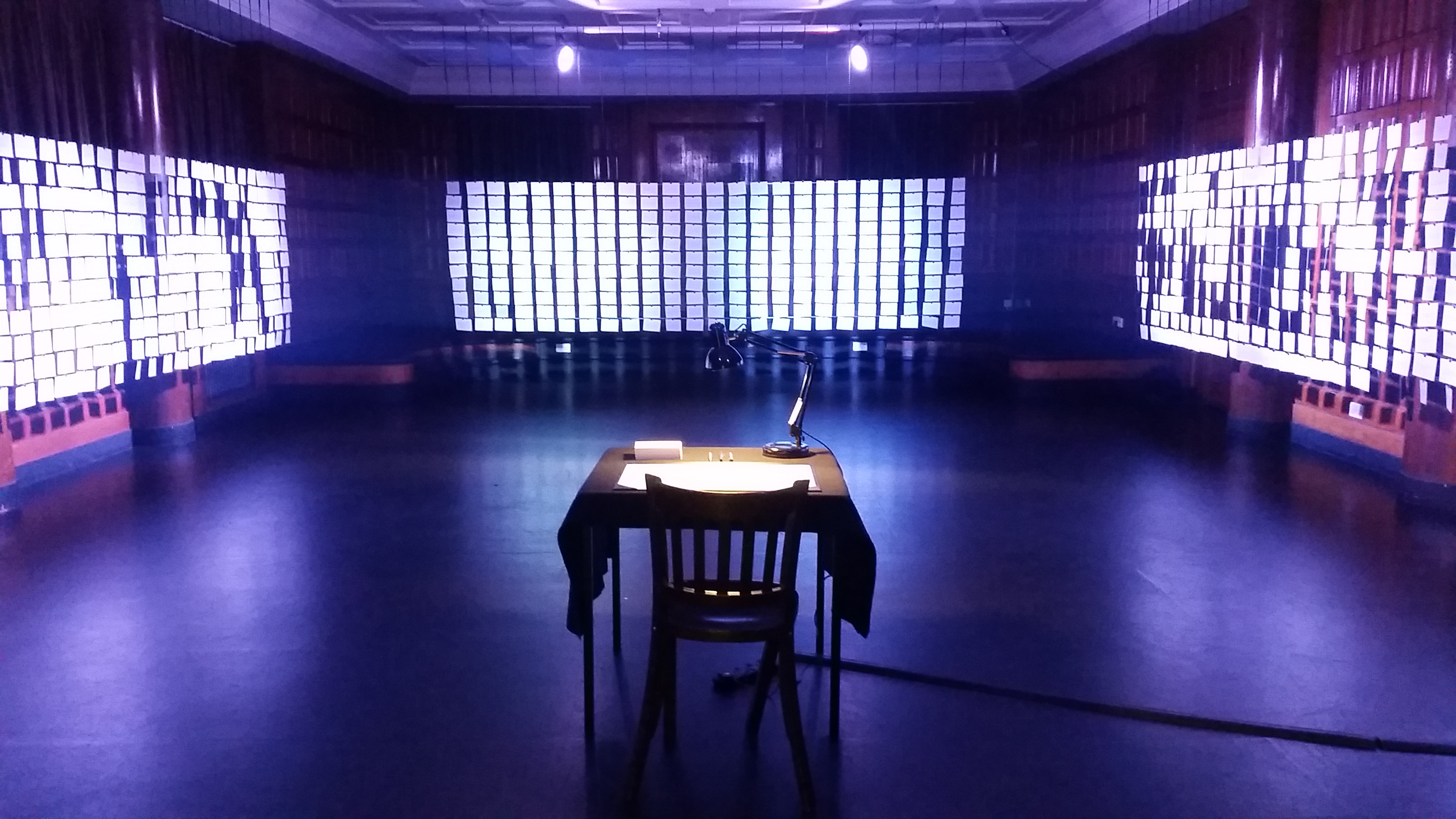 by Selina Thompson
Due to health reasons Selina is unable to attend this year's festival – the decision to cancel the installation has been made by both artist and producers. We are so sad to loose Race Cards from the programme but, schedule permitting, we hope to present the work in Live Collision's 2017 edition.  
A room containing 1000 questions about race, written by Selina Thompson in three sittings across 24 hours one weekend in Edinburgh. You're invited to answer one of them.
65. Are you black, or are you 'new black'?
170. What is the long term psychological impact of white supremacy on people of colour?
220. My mum does not talk about race anymore. It makes her uncomfortable, tired. Will this happen to me?
307. Why do people assume that racism will just passively die out if we wait long enough?
440. Are you angry?
541. What ever happened to Kony 2012?
660. Who is more problematic – famous racist Nigel Farage, or the liberal journalist politely asking him questions?
720. When does it all end?
Place: n/a
Date: n/a
Tickets: Free
Praise for Selina Thompson
'thoughtful, generous, brave and unspeakably brilliant.' – Maddy Costa
'The work isn't about answering questions; it's about igniting an internal discussion in each of us that allows for the possibility of self-awareness, analysis and reflection.' – Harold Offeh, This is Tomorrow [FIERCE FESTIVAL]
Supported by Buzzcut, Forest Fringe and Fierce FWD. Seed commissioned by Camden People's Theatre and Leeds Library through Room 700.