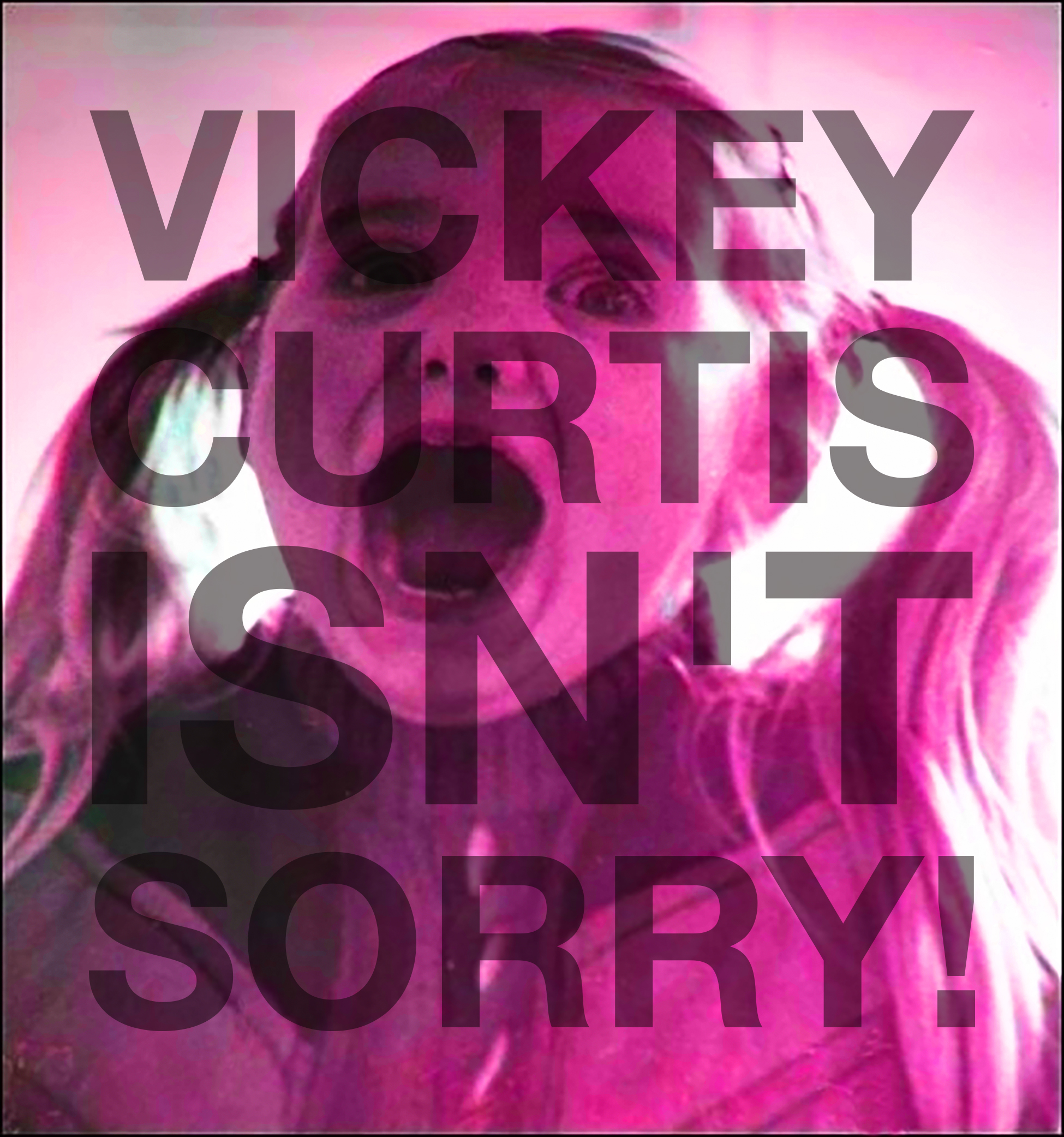 by Vickey Curtis
At what point does "sorry" creep into our vocabulary? And how can we stop saying it? This performance explores the distance between a three-year-old constantly asking "why", to a 33-year-old always saying "sorry". How do we say sorry and what spaces do we say it in? When does it lose all meaning? What happen when we keep apologising for ourselves and what happens when we stop saying sorry. Vickey Curtis isn't sorry for her presence anymore and either should you be.
Place: Vickey's home in D8 (address will be sent to those who purchase tickets)
Date: Wed 30 Nov + 01 Dec 2016
Time: 6.30pm (DOUBLE BILL #3 start time)
Tickets: €8

More about Vickey Curtis
Vickey Curtis is an outspoken word artist, storyteller and theatre maker from Dublin. Vickey believes that live art lives in the everyday.

Vickey presented Finem Respice in Tiger Dublin Fringe 2016. This was a one person theatre piece that tackled the universal subject of grief, bereavement and death. Vickey earned a nomination in the Fringe Awards Best Performer category for Finem Respice.

A Rose By Any Other Name by Vickey was part of Dublin Live Art Festival 2015. This piece explored street harassment and the violent language we use towards each other.

Vickey often collaborates with Dublin based live art collective PETTYCASH.

Vickey co curates and produces Come Rhyme With Me a spoken word event which acts as a fundraising mechanism for Dublin LGBT resource centre Outhouse since 2011. Come Rhyme With Me has toured First Fortnight, Electric Picnic, Body and Soul, and GAZE Dublin International LGBT Film Festival. Under the Come Rhyme With Me umbrella Vickey produced and directed I got the Seanachai, I got the Secret for The Bram Stoker Festival 2015.

In 2009 she devised a theatrical piece about her lifelong friendship with Aine McKevitt directed by Una McKevitt called Victor & Gord. The critically acclaimed production was presented at Project Brand New and Queer Notions, and went on to tour the Dublin Fringe Festival, Kilkenny Arts Festival, Electric Picnic, the Pavillion Theatre, and at the Centre Culturel Irlandais in Paris.

She has also wrote and performed series of short plays at the International Dublin Gay Theatre festival from 2007 – 2012.