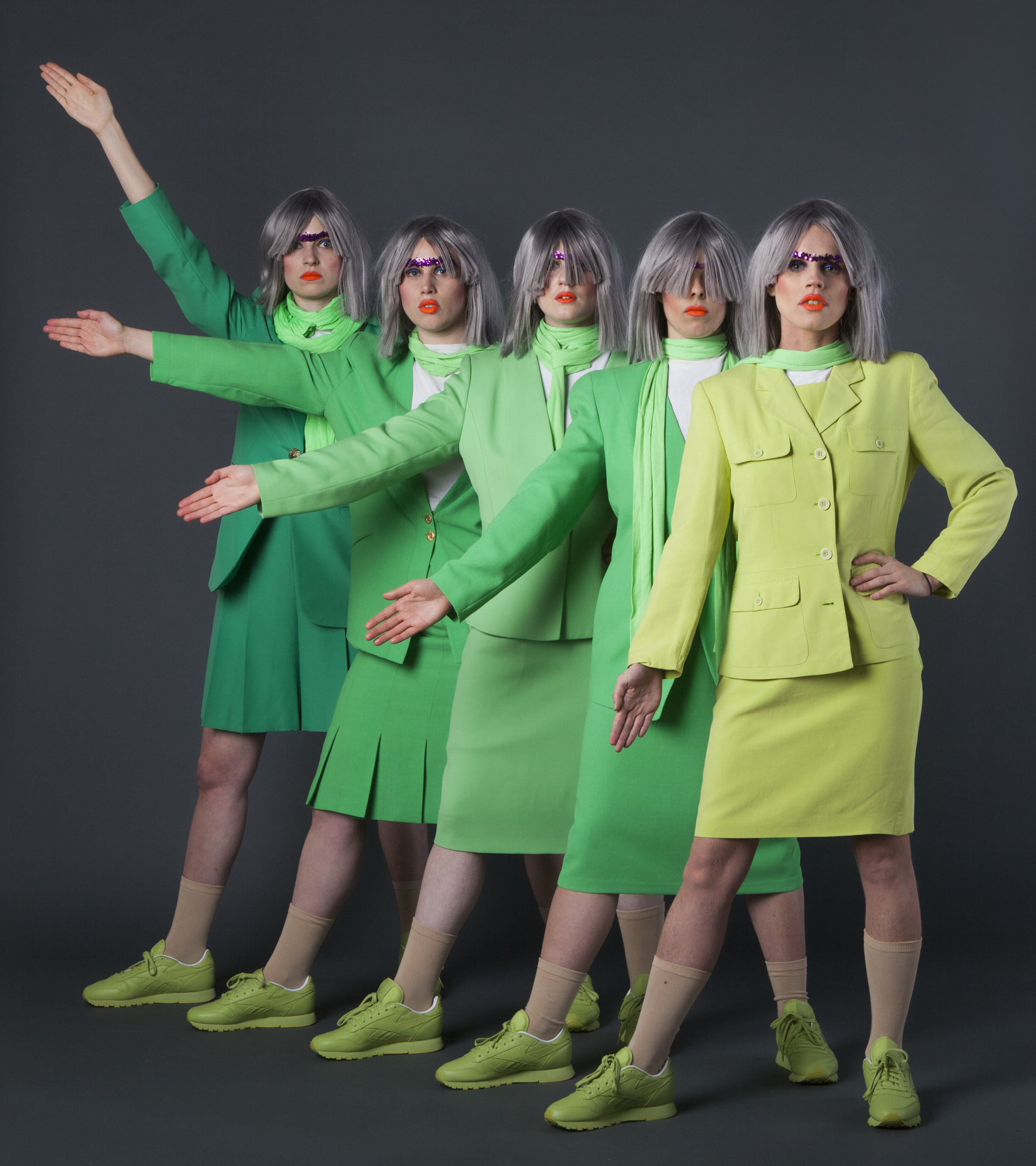 by Figs in Wigs
Often Onstage is an offbeat facetious romp that explores the ins and outs of the stage through the medium of dance. With one step forward and two hundred steps back this choreographic exercise in comings and goings plays with a myriad of ways to enter and exit the stage, unearthing dormant anxieties about life choices along the way.
With curtain calls, blood baths and exits pursued by bears, Often Onstage revels in the absurdity of theatrical traditions with the straightest of faces. There'll be nods to the new, alongside bows to the Bard, as well as an underlying sense of doom that theatre is a dying art form. What if the only thing keeping you going are inspirational quotes and a subsidised income from your side project as a Backstreet Boys tribute act? It's only a matter of time before we sell out, and we don't mean tickets…
Place: Project Arts Centre, Cube
Date: Sat 03 Dec 2016
Tickets: €16/14
Start time: 8.30pm (DOUBLE BILL #3 start time)
(this performance is part of DOUBLE BILL #3 with i Ride in Colour and Soft Focus, no longer anywhere both performances are included in the ticket price)
Live Collision DOUBLE BILL Bundle Deal | 2 DOUBLE BILLS of your choice €26/23 | Call Box Office at Project Arts Centre to Book 01 8819613

MORE ABOUT FIGS IN WIGS
Figs in Wigs are Rachel Gammon, Suzanna Hurst, Sarah Moore, Rachel Porter and Alice Roots. Together we are a UK based performance company who make work that is an unconventional mix of theatre, live art, comedy and dance. We have been making work collaboratively since 2012 using puns, bad jokes and pop culture references to charm and disarm audiences of all ages.
Our practice is multidisciplinary and deliberately defies categorisation. We create videos, music and objects, but primarily it takes the form of live performance. We enjoy making work at the juncture of different fields to allow our fingers access to as many pies as possible. Drawing on theatrical traditions including farce, the fourth wall and bad acting we like to make absurdist meta works that are aware of their own theatricality and are critically concerned with the creative forms they use. We like theatre that eats itself in the act of doing.
Figs in Wigs have performed at established UK venues including The Roundhouse, The ICA, Royal Vauxhall Tavern, Soho Theatre London, Cambridge Junction, and The New Wolsey Ipswich, and Norwich Arts Centre. Their film work has been screened at the British Film Institute and their theatre work has been nominated for awards including Total Theatre and Arches Brick. Figs have showcased work at festivals including SPILL National Platform, FLARE International Festival of New Theatre, Bestival, Glastonbury and Latitude Festival and have presented shows internationally at Prague Fringe, Napoli Fringe and Les Nuits Blanches (Brussels). They regularly perform at club and cabaret venues in London as well as hosting their own performance club night HI-BROW at Bethnal Green Working Men's Club.
Credits
Figs in Wigs are Rachel Gammon, Suzanna Hurst, Sarah Moore, Rachel Porter and Alice Roots.
Lighting Design by Marty Langthorne
Videos by Figs in Wigs and Jon Pointing
Set design and build – Maria Rolo and Rachel Gammon
Costume – Rachel Gammon, Jacques Vert and Frank Usher
Technical Wizard – Sorcha Stott-Strzala