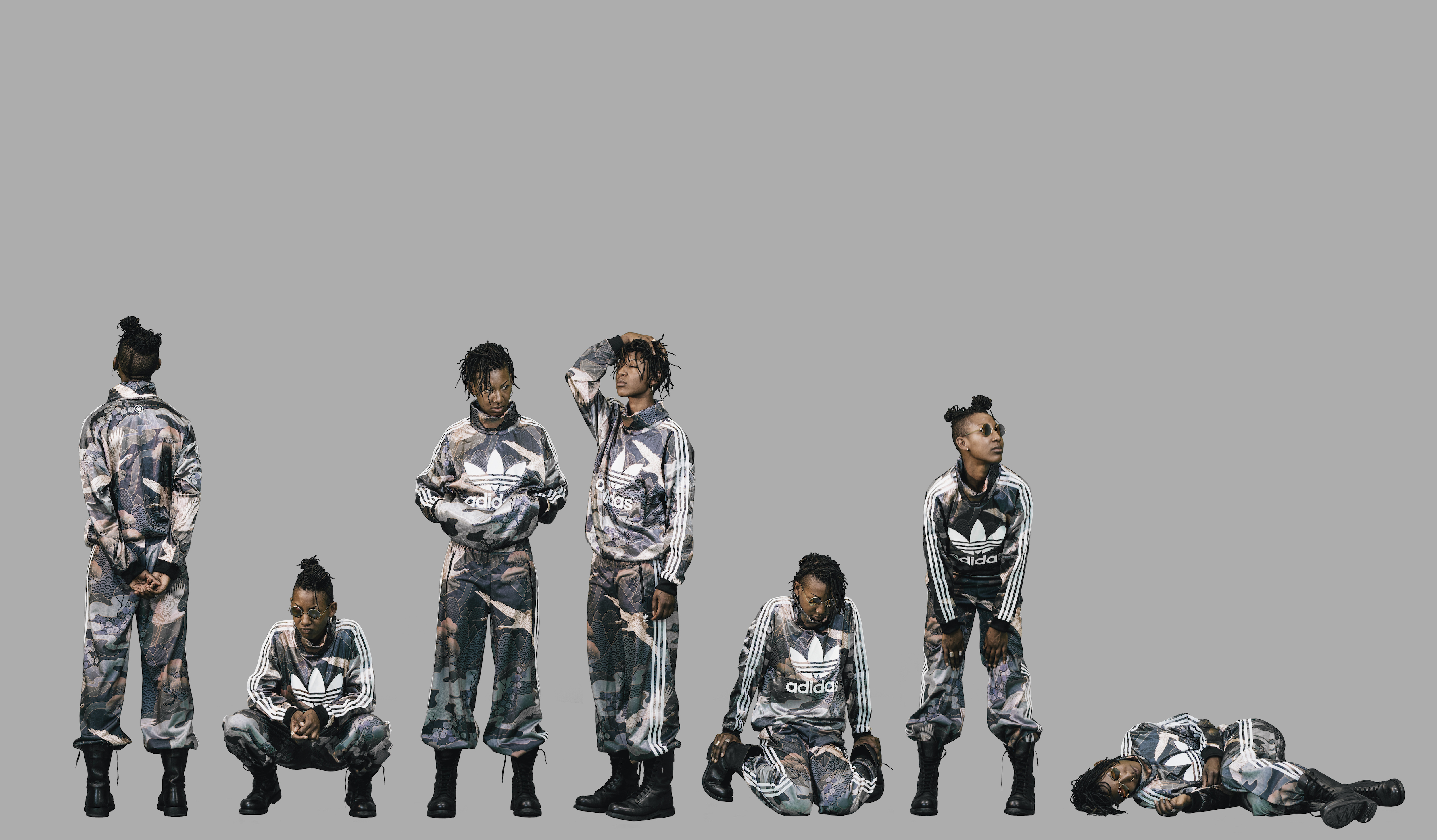 by Last Yearz Inte

resting Negro aka Jamila Johnson-Small
A hybrid performance about now (this moment), with an instinct for the offbeat, the sensual pleasure of small dances, a curiosity for what has that preceded and a feeling for the friction that lies between things.
a choreography that prioritises density over going anywhere, noise over silence, now over yesterday and pleasure over doing it right, whilst questioning conventions of narrative, rhythm, framing and what it means to be good. a dance that understands form as emergent from the tension between things, as a fiction to be dismantled and performed over again.
a meditation on osmosis and internalisation, the responsibility of blackness and queerness, the pressure to 'take space' and the feeling of being possessed by other people's fantasies.
a rhythmic interface, an atmosphere, a landscape with the texture of my current mental state. a dance informed by everything and everyone i have ever encountered, all the things i have seen, heard, felt, been beside that have become parts of me, as i try to identify my own voice.
i ride in colour and soft focus, no longer anywhere as it is presented at Live Collision is the beginning of a longer process.
Place: Project Arts Centre, Cube
Date: Sat 03 Dec 2016
Tickets: €16/14
Start time: 8.30pm (DOUBLE BILL #3 start time)
(this performance is part of DOUBLE BILL #3 with Often Onstage both performances are included in the ticket price)
Live Collision DOUBLE BILL Bundle Deal | 2 DOUBLE BILLS of your choice €26/23 | Call Box Office at Project Arts Centre to Book 01 8819613

MORE ABOUT JAMILA JOHNSON-SMALL
Last Yearz Interesting Negro is the solo project of Jamila Johnson-Small. Working with the idea that dancing can be a radical social proposition, Last Yearz Interesting Negro is interested in it as something that everybody does in their own particular way – the criteria that make something a dance are totally specific in each case and for each person, like an uncapturable aesthetic/spiritual/physical/social/internal thing that is expressive but you couldn't say of what exactly. The information about histories and environments that bodies carry she sees as content that has the potential for talking about the world and its fuckery, or building temporary ways of being otherwise.
The choreographic interest is in framing, how to frame a body to reveal or provoke certain questions and build an atmospheric response to that; more concerned with dancing as a state that provokes or focuses the dancer and viewer. Thinking about the seduction of raving, trance, meditation, riding things…
Born and based in London, she feels totally overstimulated most of the time, and wonders what can be done with what is t/here now. The work looks to disengage with the ideas of improvement and betterment and progress that drive neoliberal capitalism, with cultural systems of value that direct and inform style and in which she finds no interest or agreement. She is interested in surfaces, structures and the space/tension between things.
CREDITS
CONCEPT, CHOREOGRAPHY, DIRECTION, PERFORMANCE: Last Yearz Interesting Negro / Jamila Johnson-Small
SOUND AND TECHNICAL DESIGN: Josh Anio Grigg
LIGHT DESIGN: Jackie Shemesh
MUSIC: Phoebe Collings-James, Josh Anio Grigg, Louis Milner, Nkisi, Shelley Parker
VIDEO: in collaboration with David Panos
SET: Joey Addison
Photo credit Carlos Jimenez and Katarzyna Perlak
PRAISE FOR JAMILA JOHSON-SMALL
"Agile, fast, strong – a fierce pleasure to watch" – Diva Magazine (about Project O)