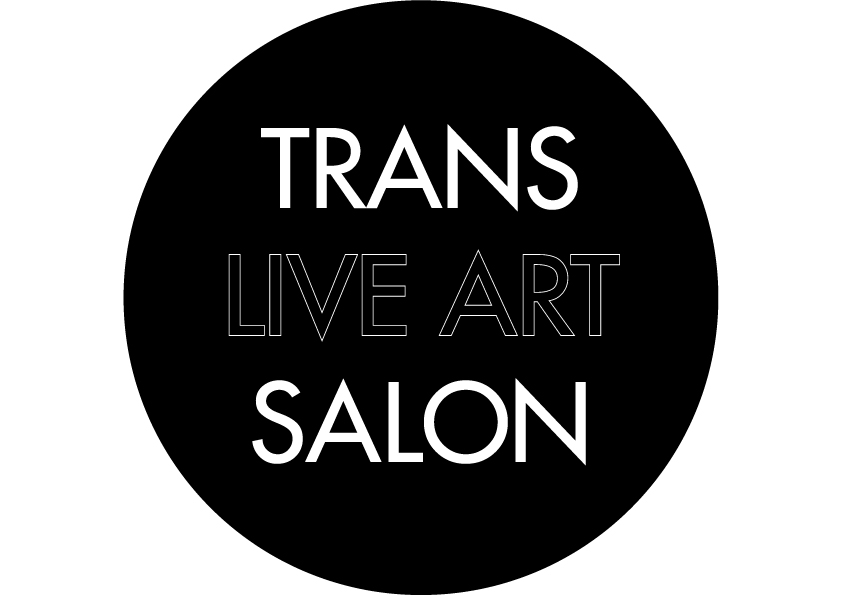 TRANS LIVE ART SALON is an Artist collective established during the first iteration of the TRANS LIVE ART RESIDENCY as part of Live Collision's SPECIAL EDITION festival in 2016. The TRANS LIVE ART SALON and residency is a shared initiative of Robyn McQuaid-O'Dwyer (Artist) and Live Collision.
In the run up to the festival and continuing throughout, the TRANS LIVE ART SALON will host and present a daily blog and photography project, led by M Murphy. M will engage the new and current Salon members in conversation about art, gender and Live Collision International Festival, bringing a snapshot of the Salon's conversations into the public eye, and giving festival participants and goers the opportunity to become more familiar with the role, purpose, and membership of the Trans Live Art Salon.
During the festival the TRANS LIVE ART SALON will curate a selection of trans and queer books and zines, gathered to provoke conversation and generate new thinking on matters of gender and performance. This collection will be on display for public browsing in the Project Arts Centre foyer throughout the festival.
Launching at 6pm on Wednesday 19th April in Project Arts Centre

RESIDENCY PROGRAMME:
After an extremely positive first iteration of the residency in 2016 we are delighted to continue and grow the TRANS LIVE ART SALON and residency as part of LIVE COLLISION INTERNATIONAL FESTIVAL 2017: Part 1 where we will present a festival residency for artists in all media, arts workers and other interested parties of all generations from gender minorities (e.g. transgender, gender fluid, non-binary, genderqueer, agender, non-cis intersex). It will take place during the festival from 19 – 23 April 2017, facilitated by Robbie Blake and Robyn McQuaid O'Dwyer.
Participants will attend all of the work presented as part of the festival, meet the festival team, meet festival artists and take-part in dialogues on areas of interest to the Salon. This will help participants to critically engage with the role Live Art and risk-based practice has to play in art which centres the lived experiences of trans and gender non-conforming people.
As trans narratives come increasingly to the fore, what is frequently missing from mainstream discourse are the voices of trans people themselves. We know that this is not due to a dearth of trans artists, but due to limited opportunities, discrimination, and barriers for our community which are often not considered.
This residency will take place over one weekend but participants are encouraged to become part of the continuing collective of artists who've taken part, and to contribute to the TRANS LIVE ART SALON in the future, by engaging in art, advocacy, and potential further iterations of the residency.
OCCUPY ART
WORK TOGETHER
CHANGE NARRATIVES