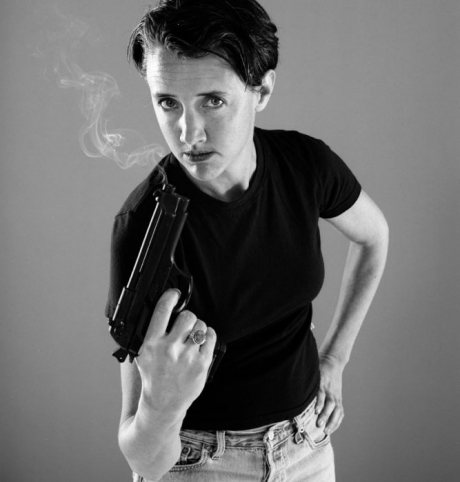 by Live Art Development Agency
The Live Art Development Agency's Study Room is the world's largest open access Live Art research facility, housing over 6000 essential books, DVDs, documents and digital files.
Study Room Boxes are hand picked selection of materials around specific themes developed in collaboration with partners in the UK and internationally.
The Boxes reflect the work of a huge range of artists and represent a diversity of issues that sit central to Live Performance practice. Each Box contains between 3 and 6 items and can be used for a quick browse or for a day­long study.
A menu of 'boxes' will be available. You can select one or more boxes you would like to read and encounter, you will be given a max of one hour with each box.
This year we have one box completely dedicated to titles by, selected by, or about the work of internationally renowned guest artists Curious.
Drop in and find out more.
Study Box Titles Include :
Access All Areas: disability and Live Art
What Difference Does It Make?: activism and Live Art
Making Myself Visible: race and Live Art
It's Not Unusual: queerness and Live Art
Are We There Yet?: Feminism and Live Art
'Curious about Curious': titles by, selected by, or about the work of Curious
The Live Art Development Agency's Study Room is one of the most (if not *the* most) important archives in the UK on experimental theatre, performance and Live Art. It has one of the best specialist book collections on these subjects and a fantastic array of DVDs stretching back over 40 years of artists' innovative practices. It is a major and indispensable resource for artists, scholars, students and journalists and furnishes a vital space for research, considered curatorial decisions, writing and contemplation. Adrian Heathfield, Professor of Performance and Visual Culture Roehampton University, London
Study Room Boxes were originally developed for SPILL Festival of Performance in 2012. Live Collision is the first international presenter in 2015.
Place: Project Arts Centre
Dates: 30 April – 2 May
Times: All day
Tickets: Free