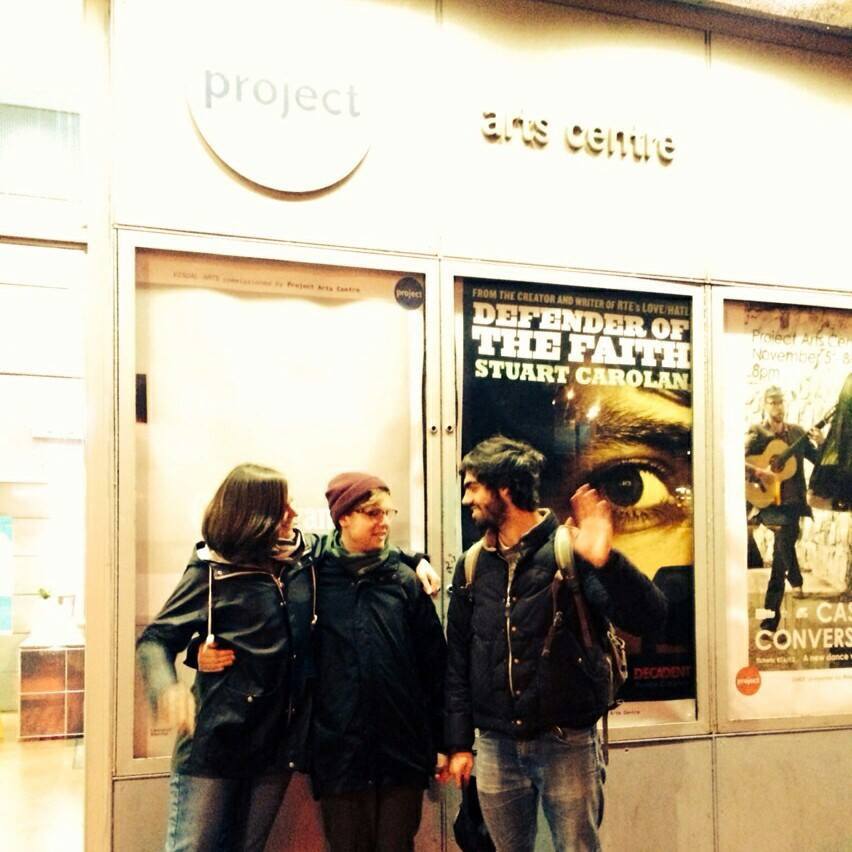 Artist Residency
Massive Owl are Live Collision's Artists in-residence
At this year's Live Collision International Festival 2015, Massive Owl will be facilitating: Stand With Us, a new artist exchange programme for emerging and early career performance makers designed to generate dialogue, collaboration and professional development. Massive Owl will stay on after this years festival to undertake a residency at Fringe Lab for their latest performance in development: Castle Rock.
COMPANY
Massive Owl are a Bristol based performance company who make work that is minimalistic, participatory and inherently collaborative. They make work that is either centred around a social concern or telling a story or both. Massive Owl are members of Bristol based artist collective INTERVAL (
www.intervalbristol.org
) and are associate and supported artists of Live Collision.
They are Danny Prosser, Jenny Duffy and Sam Powell.
CURRENT WORK
Castle Rock is the working title of Massive Owl's newest performance in development.
Its 1959, or is it 1960? It's Castle Rock and four boys hear something on the radio.
An investigation into the popular culture of adaptation, Massive Owl will attempt their own form of adaptation of the cult classic film: Stand By Me and the book that it was originally based on: Stephen King's The Body. There might be a woman pretending to be a train, or a man pretending to be a twelve year old boy.
Presently supported by Project Arts Centre and Live Collision, Dublin.
WHAT PEOPLE SAY ABOUT THEM…
'They have developed a very distinctive style that is mature and highly skilled, and demonstrates an exceptional understanding of ensemble performance. The performance work they create sits somewhere between physical theatre and live art, with their ability to 'story-tell' through the most minimal of means making their work both complex and accessible.' – Kate Craddock, Festival Director, GIFT (Gateshead International Festival of Theatre)
LINKS