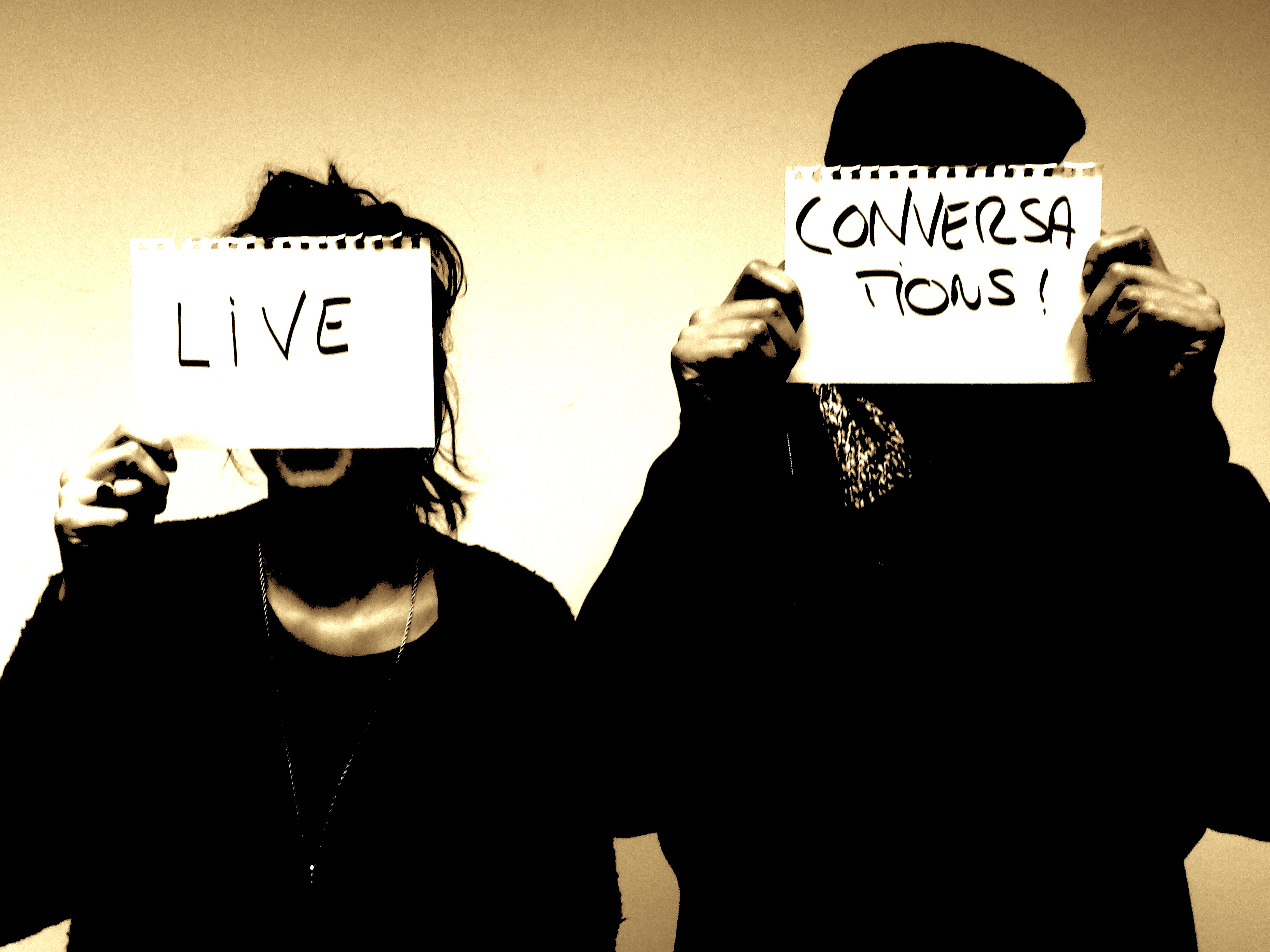 LIVE CONVERSATIONS CURATED BY Sally Rose and Xavier de Sousa
 We Are In Public / The Condition of Things / We Are (only) Human
Across three days of the festival, and via online live Q&A's, this series of public discussions will investigate the importance of Live Art; making connections internationally, through Live Collision International Festival as an environment for nurturing and growing ideas. It is here we undertake an active enquiry around the relevance and urgency of Live Art by asking WHY LIVE ART, WHY NOW?
Guest curated by Sally Rose and Xavier de Sousa this series of discussions aims to shape an understanding of the landscape of the arts in Ireland, and the relevance of the international programme offered by Live Collision.
Using three of Live Collision's festival strands to inform an active enquiry into the importance of festivals, how artists are reaching out to audiences and each other, and how Live Art can reflect on current social and political issues. Findings and outcomes will be shared throughout the festival via Live Collision blog and more widely.
Xavier de Sousa and Sally Rose are independent producers based in London, working with a range of independent artists and organisations. They are resident producers at Live Art Development Agency.
Schedule
Thursday – There is no other festival like this one
Provocations from Lynnette Moran, Phoebe Patey-Ferguson & Xavier de Sousa
What is the importance of LiveCollision in Dublin, and festivals more widely? What are the advantages for local cultural development and engagement? What benefits does it provide to local artists and producers, locally and internationally?
Friday – We are in Public
With Nic Green & Massive Owl
A group discussion around the way artists are making participatory work to explore their practices, as well as how artists and producers are exploring new ways of reaching out to audiences.
Saturday: We are only human
With Francis Fay, Amanda Coogan, Kris Nelson & Vaari Claffey
A guest panel discussion, with time for questions from those in attendance, exploring current trends within live art, with particular focus on themes being explored by artists, and the importance of Live Art.
Place: Off-site
Dates: 30 April – 02 May
Times: 1pm each day
Tickets: Free