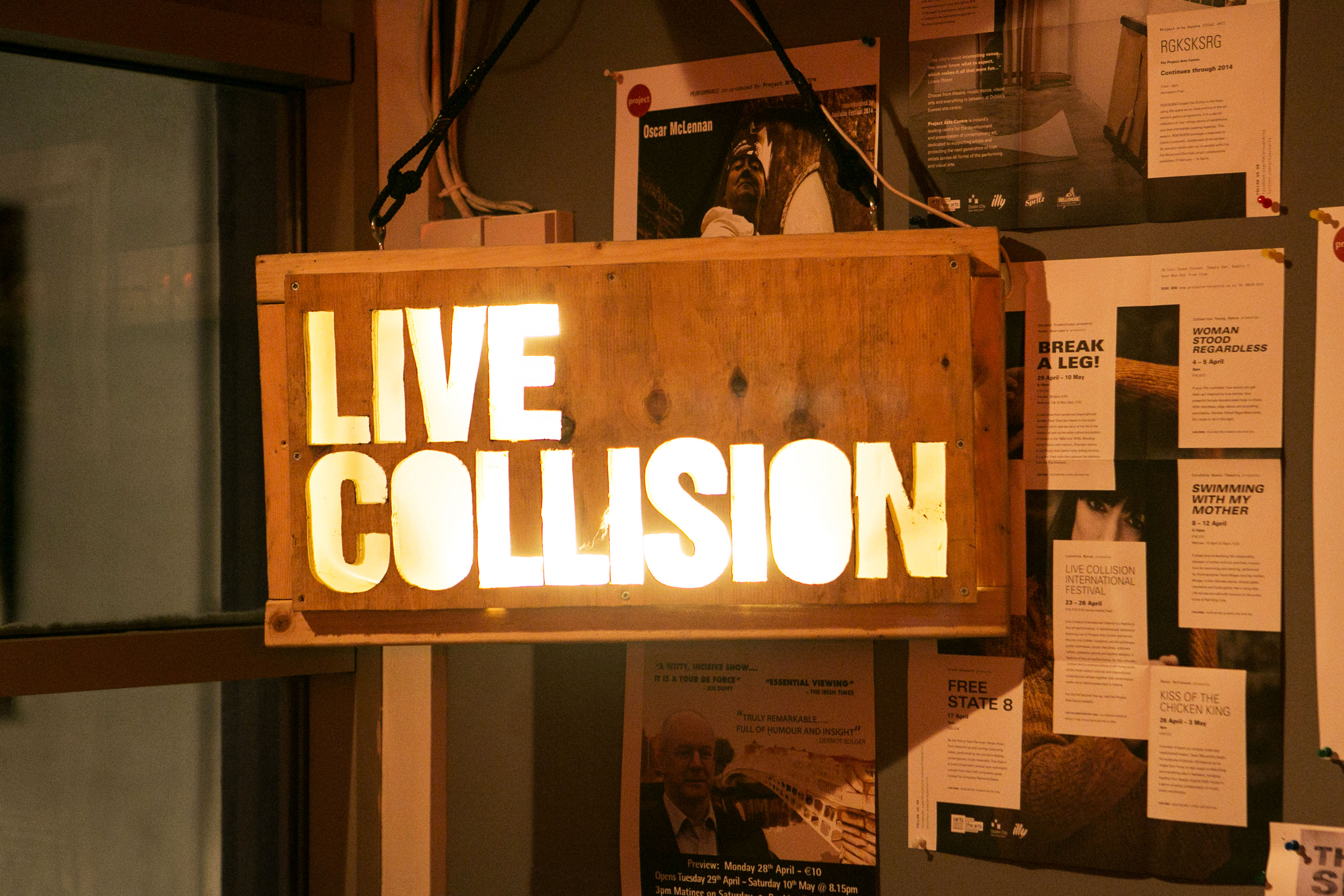 LIVE CONVERSATIONS + DIALOGUES
We Are In Public | The Condition of Things | We Are (only) Human
Across three days of the festival, and via online live Q&A's, this series of public discussions will investigate the importance of Live Art; making connections internationally, through Live Collision International Festival as an environment for nurturing and growing ideas. It is here we undertake an active enquiry around the relevance and urgency of Live Art by asking WHY LIVE ART, WHY NOW?
This series of discussions aims to shape an understanding of the landscape of the arts in Ireland, and the relevance of the international programme offered by Live Collision.
Using three of Live Collision's festival strands to inform an active enquiry into the importance of festivals, how artists are reaching out to audiences and each other, and how Live Art can reflect on current social and political issues. Findings and outcomes will be shared throughout the festival via Live Collision blog and more widely.
Stay tuned to our blog for full updates.
Place: Project Arts Centre
Dates: 30 Nov – 04 Dec
Times: 1pm each day
Tickets: Free