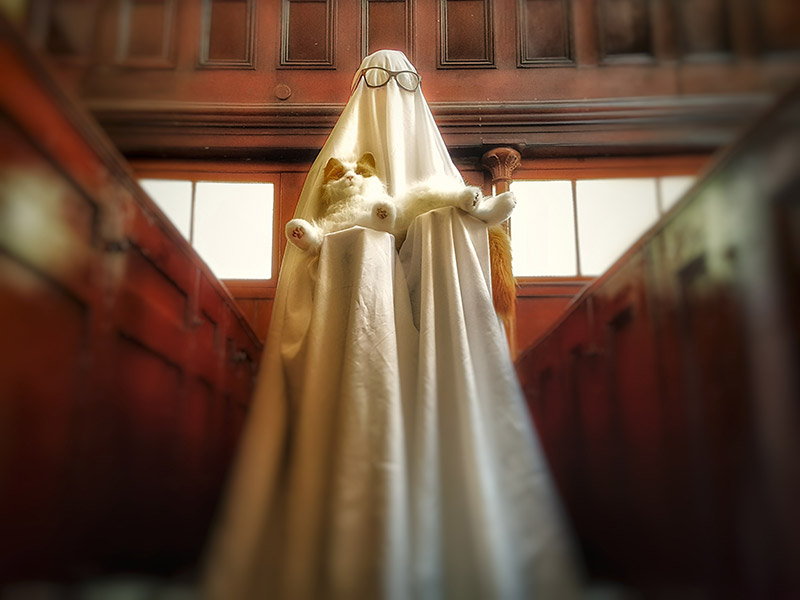 Part ritual, part prayer, part rowdy revivalist rally, The Comforter is a rite of passage that reclaims spirituality and proposes a new perspective on the church. Exchanging psalms and sacrament for 80s and 90s pop culture, it draws inspiration from 'Twin Peaks' and Ingmar Bergman whilst throwing a kiss to George Michael.
The Comforter follows the powerfully moving and absurdly humorous Vesper Time, forming the first two parts in a trilogy about the Holy Trinity. The Comforter is the Holy Ghost of the trio and asks the question: "What am I unwilling to feel?"

Space: Cube, Project Arts Centre
Duration: 1hr 10mins
Festival Dates: Wed 25 + Thur 26 April 2018
Start time: 8.30pm on Wed 25 + 7pm on Thur 26 April
Ticket price: € 16/€14 concession
Live Collision Bundle Offer: See one headline show and one work in progress on the same night for just €22 (€18 Concession).
THE COMFORTER is part of a bundle offer with Another March 13th (Wednesday) and Bitesize Scratch (Thursday). See two shows in one night for €22.

Credits:
Commissioned by The Yard Theatre, Marlborough Theatre, Norwich Arts Centre and Colchester Arts Centre. Supported using public funding by the National Lottery through Arts Council England. Produced by Artsadmin.
Bio:
Stacy Makishi is a transplant from Hawaii. Like a bonsai plant, Stacy is small but old. She has been making art for over 30 years. A cross-fertilization of theatre, comedy, film and visual art, her work is as complex as it is accessible; humorous as it is challenging; visual as it is literate. It ranges across solo performances for stage, large-scale outdoor participatory projects and intimate one-to-ones. Also a teacher, director and mentor in international demand, Makishi believes in art's transformative power and strives to share her creative process with others in order to put more aloha into the world.
Her recent solos for theatre include the trilogy Making Bull, The Falsettos and Vesper Time, all of which have toured extensively in the UK. She has recently developed a new strand directing devised works, notably with Contact Manchester Young Company. Commissioned by Contact as a performance response to the Wellcome Collection's 2015 exhibition Sexology, Under the Covers examined young people's attitudes to sex, questioning myths and breaking down taboos. Initial performances at Contact were followed by Southbank Centre and the Traverse Edinburgh.