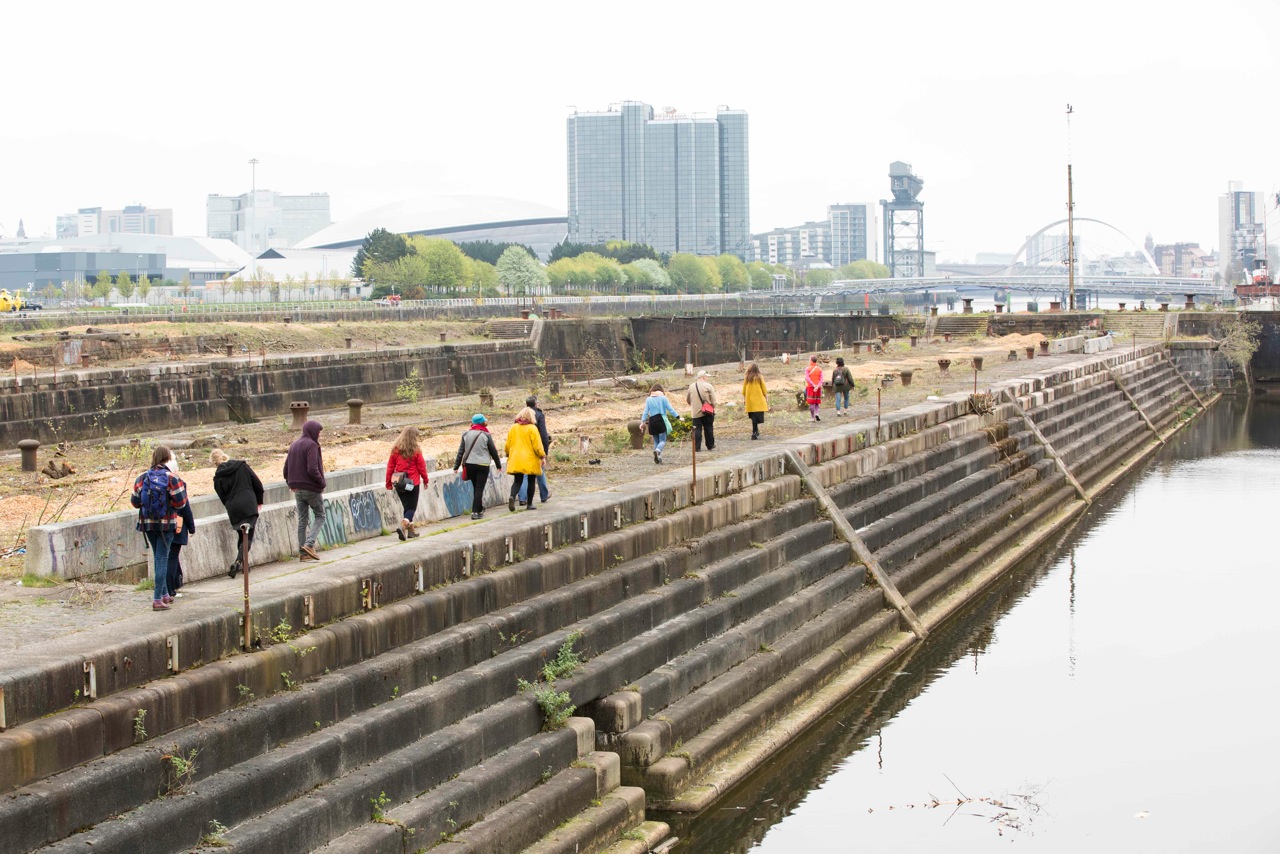 by Nic Green
At low tide, a series of bells will echo across the banks of the Liffey.
This gesture is connected to a larger series of projects anchored in and by the artist's concerns with post-industrial, tidal riverscapes.
Through this simple action, she makes space to acknowledge the transition of this iconic river.
We invite you to join in this listening.
Place: Off-site, River Liffey (meeting point Project Arts Centre)
Dates: 2 May
Times: Low-tide (5.15pm)
Tickets: Free
** OPPORTUNITY TO WORK WITH EXCITING INTERNATIONAL ARTIST NIC GREEN** Calling all performance volunteers to perform alongside Nic Green in her work 'Abhann Liffe'. No experience needed, participants will be asked to take part in a short rehearsal on Friday afternoon in order to perform on Saturday early evening. To apply please email recruitment@livecollision.com by Friday April 24 with Nic Green in the subject bar, and please include in the email your name and contact number.
More about Nic Green
Dublin audiences will have met Nic during Dublin Fringe Festival when she presented her award winning work Trilogy. Since 2005, work under the artistic direction of Nic Green has continued to demonstrate her exceptional ability an exciting young artists. Her broad and comprehensive practice spans award-winning theatre performance, a multitude of community and public art projects, interactive web-based projects and originally composed choral works. A strong sense of environmental and social responsibility is held throughout the broad spectrum of Nic's work, and her unique artistic practice serves as a joyous and inspiring political agency, with research at it's heart.
Her areas of influence and research are varied and cross many disciplines from Systems Thinking to Jungian Synchronicity. The meeting points of these varied discourses create rich ground for performance which is transgressive in its form, engaged in its approach and embodied in its execution. Past projects have gravitated towards inhabiting the spaces between 'usefulness' and beauty, between the radical and the engaged, between the intellectual and the embodied, and between the political and the accessible.
As a practitioner Nic is primarily committed to developing creative work that is ecological in its nature, in the sense that her practice focuses on the study of relationships, based on the understanding that all is interrelated.